Nieuw album Palermo: release 26 januari 2018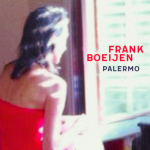 Palermo is een ode aan de liefde. Liefdesliedjes in de breedste betekenis. De liedjes verhalen over vriendschap, het leven, muziek en liefde. De liedjes op de eerste cd zijn omlijst met het City of Prague Philharmonic Orchestra met arrangementen van Sebastiaan Koolhoven en Ton Snijders. De tracks op de tweede cd staan op zichzelf, maar zijn toch verweven met Palermo. Ze gaan over de vergankelijkheid van het bestaan, vriendschap en het leven in al zijn facetten.
Frank schreef de nieuwe liedjes van Palermo in nauwe samenwerking met pianist Ton Snijders. Palermo is een album dat luistert als een aaneengesloten verhaal. De liedjes vormen samen een eenheid maar zijn ook los van elkaar te zien. Het geheel ademt een sfeer van observaties van alledag, de liefde gespiegeld en verteld vanuit het perspectief van Frank zelf.
Op 26 januari 2018 presenteert Frank Boeijen zijn nieuwe album Palermo. Een geheel van twee cd's en een boek, met in totaal 17 nieuwe liedjes. De liedjes geven betekenis aan een veilige haven, een vertaling van het Italiaanse woord Palermo.
Palermo zal ook het fundament zijn voor de nieuwe theatertour die 3 februari 2018 van start gaat in de Nederlandse en Vlaamse theaters .
Voorinschrijvingen voor het nieuwe album België: Via Fnac of in Nederland via Kroese Online.
Tracks CD 1:
1. Achter De Wolken
2. Hoe Het Was
3. Vuur En Vlam
4. Jij Bent Hier
5. Vandaag
6. Daar Zal Het Zijn
7. Alles Is Teder
8. Zon
9. Droom Van Jou
10. Hoe Het Ook Gaat
Tracks CD 2:
1. Jesamy
2. De Droom Van St. Fransiscus
3. Geluk
4. De Dame Van Het Zuiden
5. Berceuse Nr. 2
6. Niets Is Volmaakt
7. Op Het Terras
Concertagenda Theatertournee 2018: 3 februari t/m 26 mei 2018. Tourdata: www.frankboeijen.nl/concertagenda